ABOUT US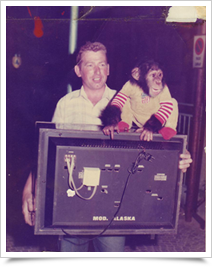 The history begins in 1972 as Paolo Fusaro begins is own business in Jesolo Lido at Shopping Center after many years of work in several companies of the branch and a graduation as radio engineer.

In the beginning his work is focused on the repair of household electrical appliances and aerial installations.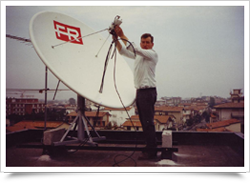 Over the years the company improves its services ranging from repair service of televisions to the installation of terrestrial and satellite aerials. The improvement is due to the refresher courses to whom Paolo takes place at RAI and FININVEST bases and to his devotion to this job.

The company soon becomes leader in Jesolo for the installation of commercial and communal TV systems for houses, hotels, apartments blocks, school and communities.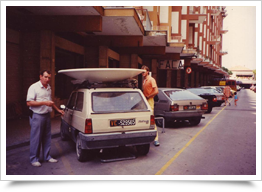 In 1990 the business is moved to via Aquileia 177, where it's located nowadays. Paolo's sons, Davide and Enrico come abreast of their father in the company.

Thanks to the spread of satellite channels and the birth of the paytv TELEPIU' in Italy, the company establishes its credentials as leader of the aerials and satellite broadcasting service in Jesolo.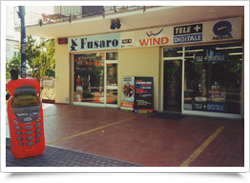 In the years 2000 the company begins many work relationships with the most important mobile companies like BLU, WIND and TIM in the end.
Over the years more and more customers choose Fusaro Paolo snc for aerials and mobile phone service because of the professionalism of the company.

In 2003 the company becomes dealer for the digital satellite tv SKY, providing subscription service for new customers and assistance service on top boxes.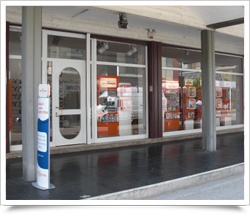 To provide a widespread service in the area a new shop is opened in June 2010.

In may 2012 the company decided to strenghten the partnership with Wind moving from the location in jesolo Paese to a more attractive location near the sea.
A Wind Store is opened in via delle Sirene 1, only a few meters from p.zza Marconi; the shop, run by Paolo's daughter, offers a wide range of accessories which are every month updated and also Wind and Sky consulting service. (there customers can also find a fast mobile phones repairs service).